Schadenfreude Overload (Part 1)
It would have been enough for me that Bush won, but seeing the abject misery that his victory has brought to the moonbat left is a welcome bonus. I'm not the kind of person to gloat (seriously) but when they go out and start posting self parodies like
http://www.sorryeverybody.com/
and
http://www.apologiesaccepted.com/index.html
sometimes it's just too much to bear. It's like driving past a car wreck. You know that you should look away but somehow you just can't.
And then there's the arrogance of many of the posters. When I see pictures like this I feel a little bit less guilty about my
schadenfreude
.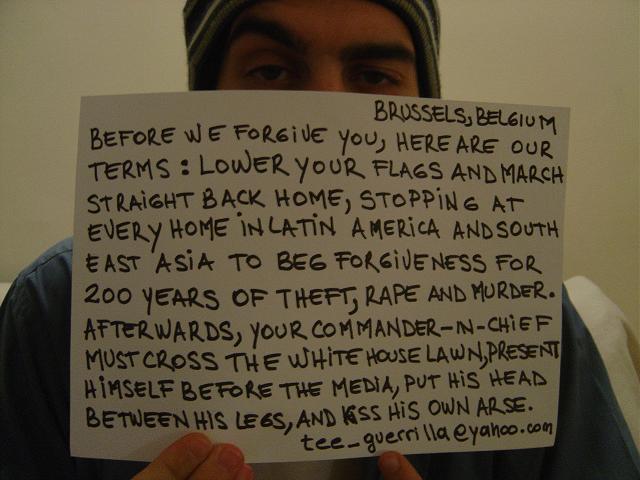 200 years of theft, rape and murder. Hmm, one wonders if this guy has ever heard anything about the conduct of
Belgian forces in Africa
.